Click on poster
to enlarge


Click above to access On-Line giving to the Annual Catholic Appeal
And listen to part of Fr. Jim's homily on the ACA here.
---
BUILD A MIRACLE - BUILDING HOMES –
EL FLORIDO, TIJUANA, B.C. MEXICO
We are building or second home. Any donation would be most appreciated. Envelopes are in the vestibule of the church.
Add "Build A Miracle" to the memo line of your check.

Build dates: Saturdays, March 25, April 8, May 27
If you are interested in volunteering, contact Jerry or Mary Jo Crouch at: jcrouch566@cox.net
Sponsored by the Social Justice Committee
---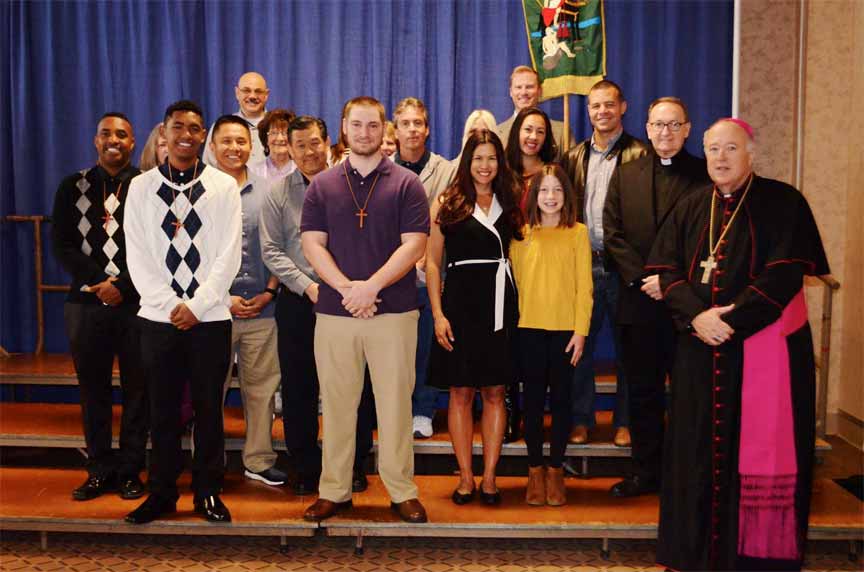 On March 5th the candidates from St. Martin of Tours that are preparing to be in full communion in the Catholic faith attended the Rite of Election in downtown San Diego. Other parishes, with their candidates were present as well. Photo here shows St. Martin candidates, their sponsors, Fr. Jim, Deacon Al and Bishop McElroy. They will complete the journey at our Easter Vigil Mass, April 15th. Please pray for them.