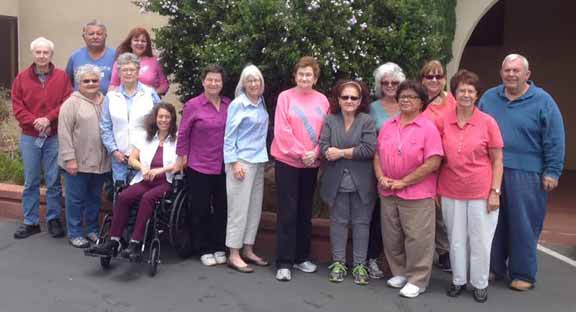 Food Assistance Team for 2015

An important ministry of the parish is the Food Assistance Program for those residents of La Mesa who, on a temporary basis, cannot afford food.  It was established over 25 years ago by parishioners who saw the need to help those individuals and families who come to the church seeking assistance.  Each month over 450 people are provided groceries by the parish volunteers who staff the food assistance pantry Monday through Friday mornings from 10-12.  Records are kept of those who are served.
Parishioners are asked to bring food items on the first Sunday of each month.  There are collection boxes, located in the vestibule of the church for that purpose.  In addition, neighboring churches donate canned food.  As a community service project, our parish school holds canned food drives to stock the food assistance pantry.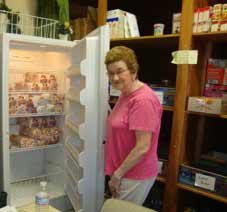 In 1996 the Academy students began collecting pennies in support of the Food Assistance Program.  The pennies, contributed by the children, parishioners, and staff have totaled $6,000 as of 2009.  The penny collectioin is still continuing.  Please contact the school at 619.466.3241 for more information.
Food donations for the food pantry are needed year around.